Voter Outreach

Our voter service team, working with the Dane County Voter ID Coalition, has been extremely busy—assisting voters at outreach events, training volunteers, responding to requests to set up information/registration tables at events around the county, and more!
Many people ask if we are
registering students (YES—at UW, Madison College, and at many high schools)

visiting food pantries (YES—we have regular gigs at many food pantries around Madison)

serving libraries (YES—we have Check Out Voting events at various libraries; all Madison Public Libraries are also early voting sites in the weeks prior to elections)

doing outreach to homeless citizens (YES—at the Beacon, a day shelter offering services to homeless citizens)

helping seniors (YES—we have senior liaisons at many housing complexes and senior centers in Dane County)

meeting people at farmers' markets (YES—on the Square and at the Westside Farmers' Market)

We also register voters at community festivals and events, large employers, and will be assisting new citizens with voter registration and voting information at a naturalization ceremony.
To learn more about our voter service work, take a look at our Voter Service Central page. In the sidebar menu can see special sections devoted to St. Vincent DePaul, senior centers, UW, libraries, high schools, and our current outreach calendar for signing up to assist voters in the community. NOTE: You must be TRAINED before you can assist with voter registration. Part of the training includes the challenges different populations have in providing proof of residence and proof of identity, and how we can efficiently address those challenges.
You should know that your time, your donations and your support of our League are being well-used to empower voters and defend our democracy!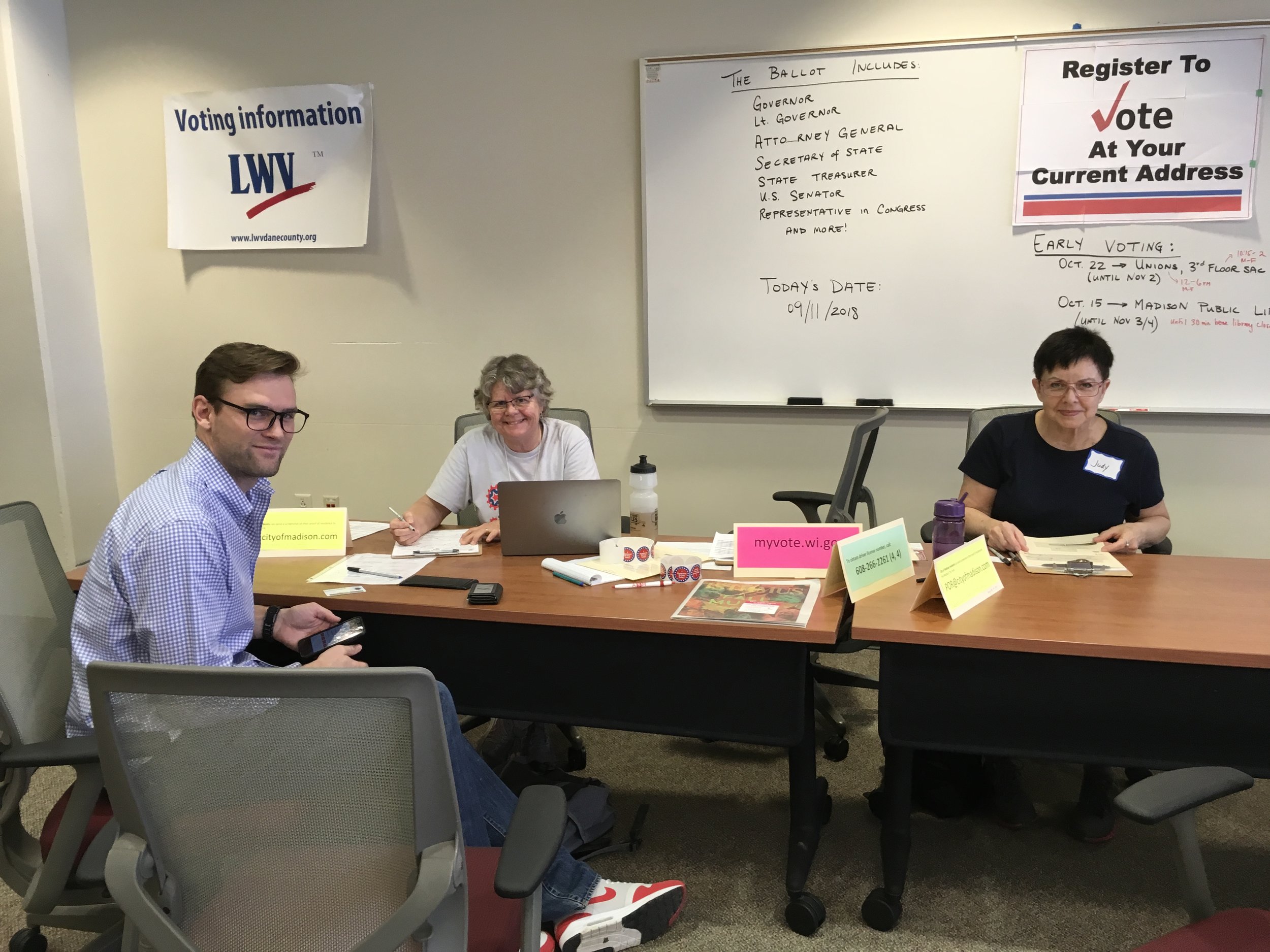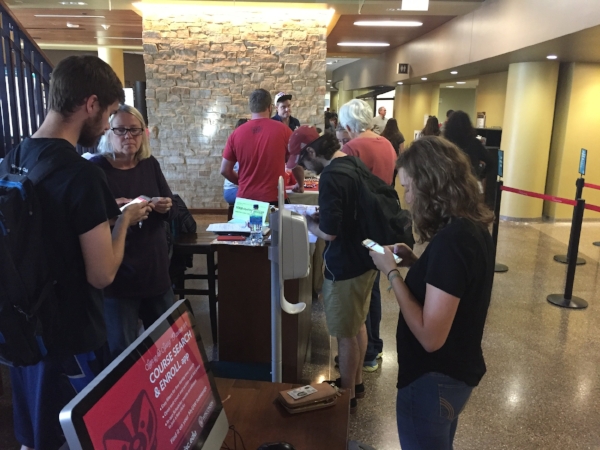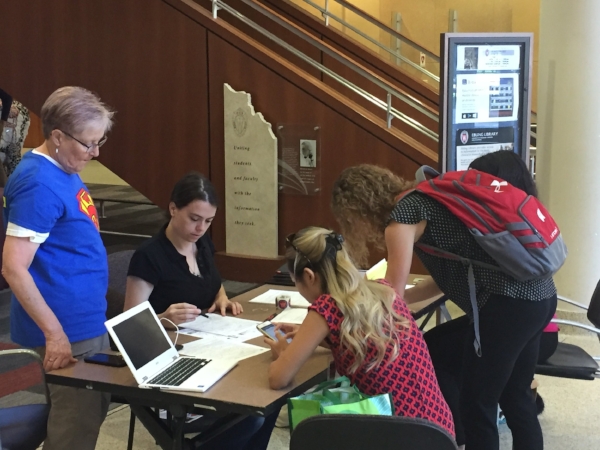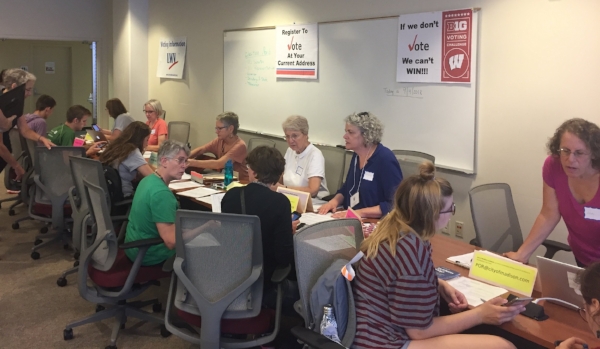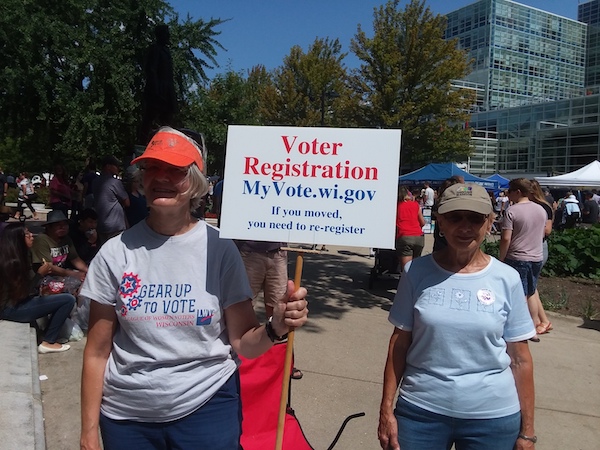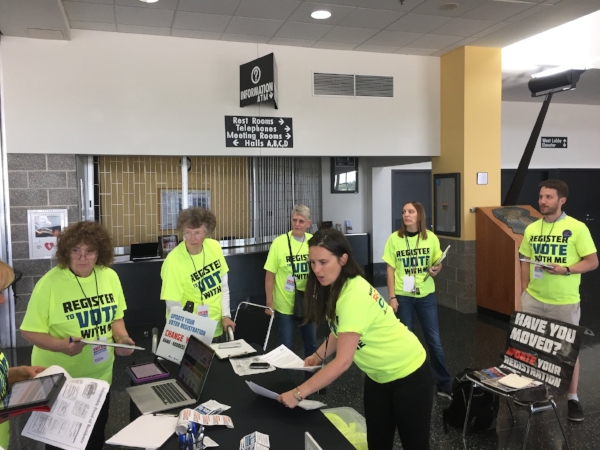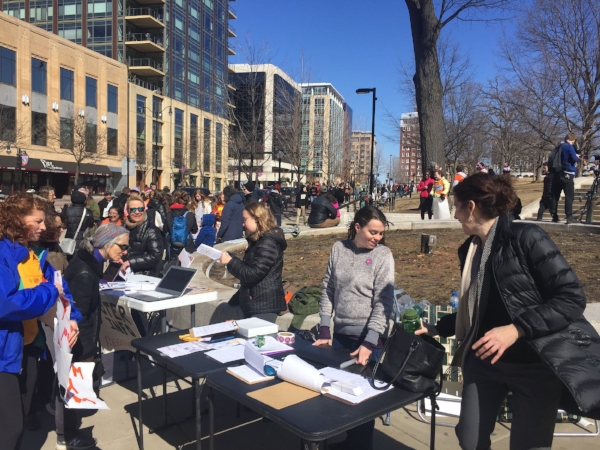 Click on the left and right arrows to move through the photos.